Startup Pro comes with a fully functional docs setup. You can manage it with MDX.
Here's how you can set up the Docs on the Template.
Open up the project Template in your code editor. Then go to the markdown/docs. Then remove the older files from there and add your docs file there. We'll keep the older files here, just to show you how it works.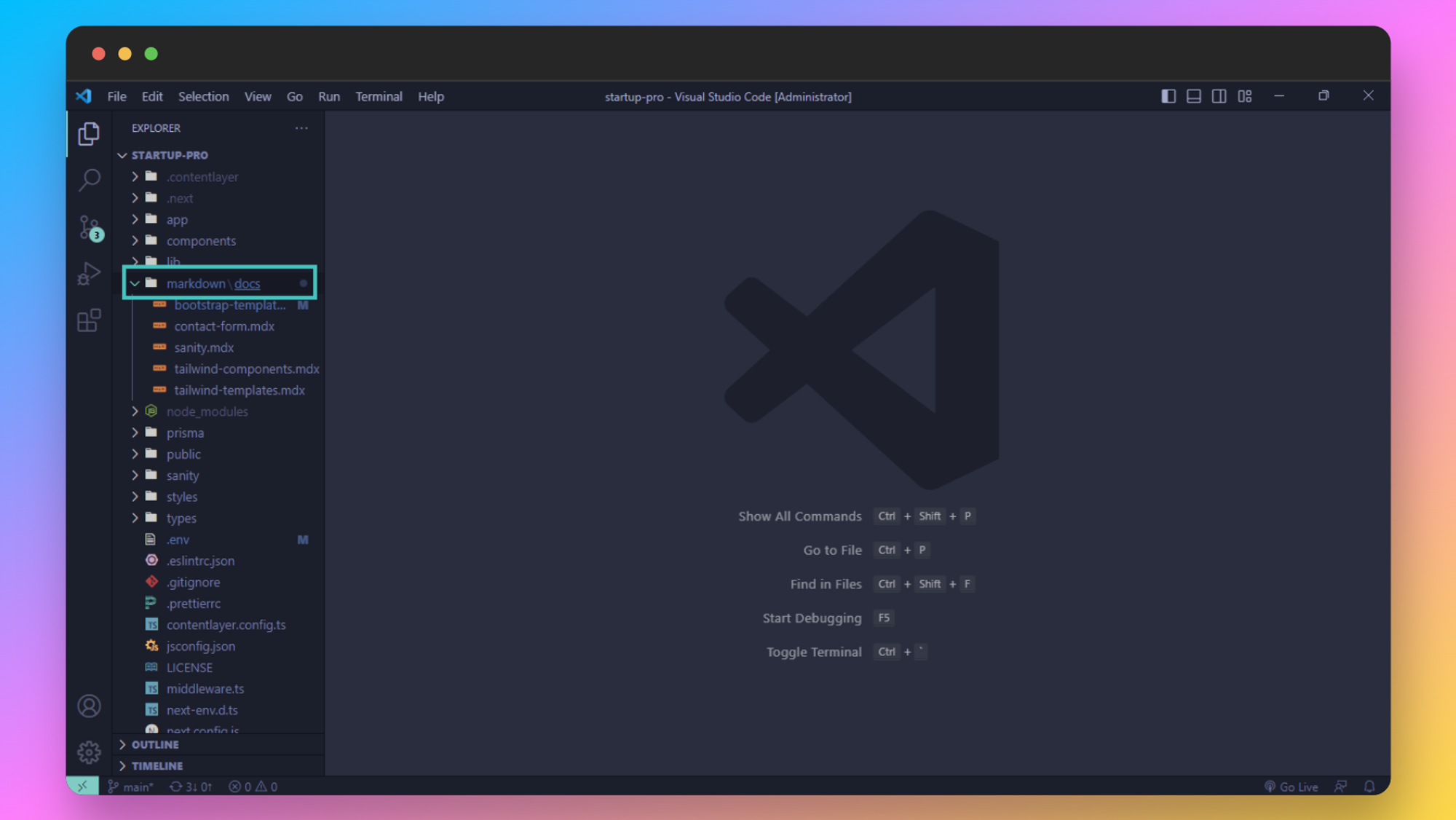 Here's how it looks on the browser.