Startup is free, open source, and premium quality - Next.js website template specially crafted for Startup, SaaS and Business websites . This template is designed to provide all the essential components, pages, and sections for a complete business or SaaS website.
Dont forget to Star This GitHub Repository
If you are looking for a great-looking Next.js web template for your next project, Startup would be the perfect choice. It comes with a stunning design, multiple essential business pages, essential sections, and everything you need.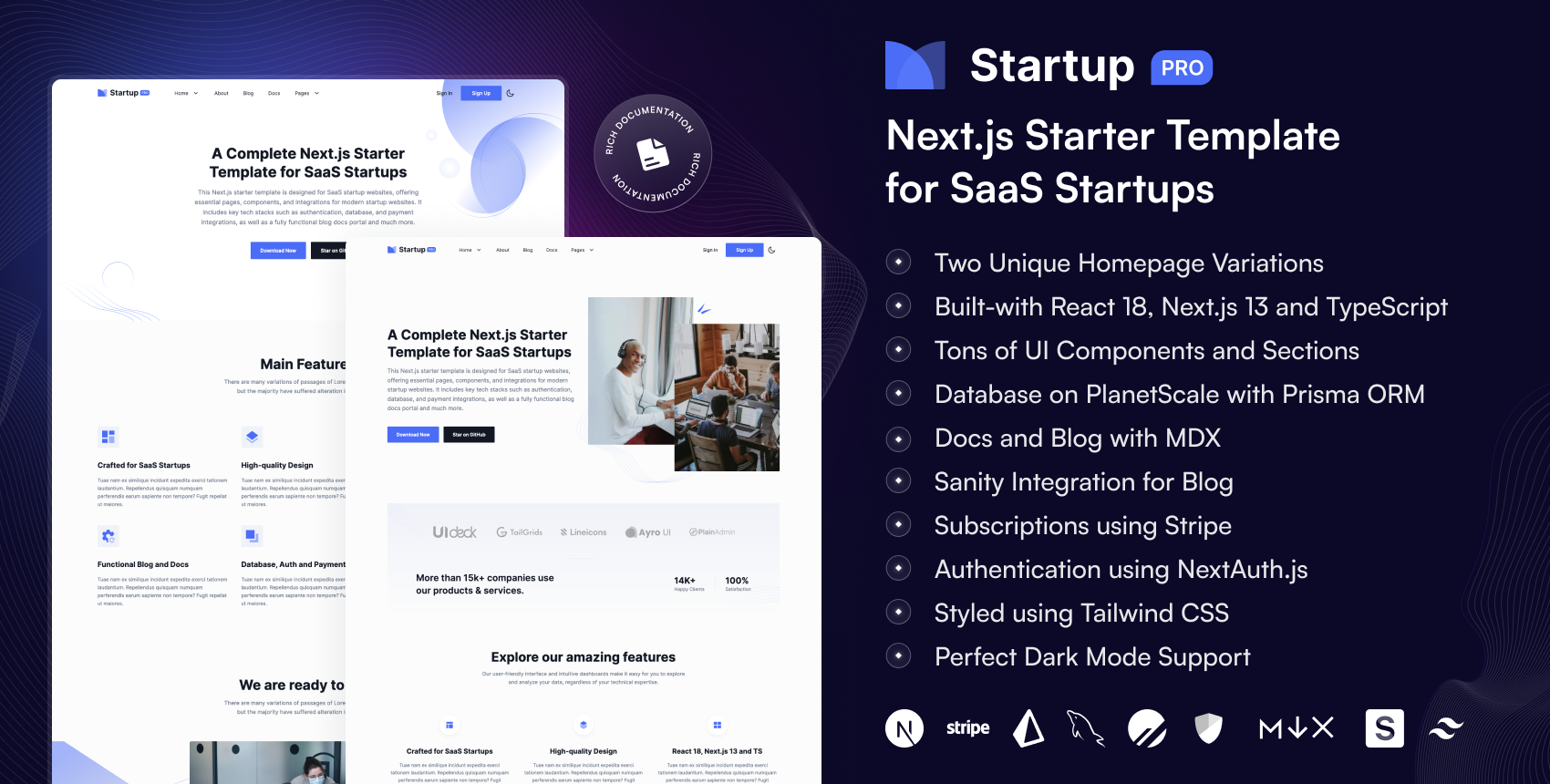 Startup Next.js template is created based on the latest version of Next.js 13 and Tailwind CSS, following semantic coding and best practices.
Other Features
Free and Open-source
Next.js 13 and Tailwind CSS
Specially Crafted for - Startup and SaaS Websites
High-quality Design
TypeScript Support
Dark Mode and Light Mode
All Essential UI Components
Highly-customizable
Additional Business Pages
and Much More