TailAdmin is a free and open-source Next.js admin dashboard template built on Next.js, Tailwind CSS, React 18, and TypeScript that gives developers everything they need to build a feature-rich and data-driven back-end, dashboard, or admin panel solution for any type of web project.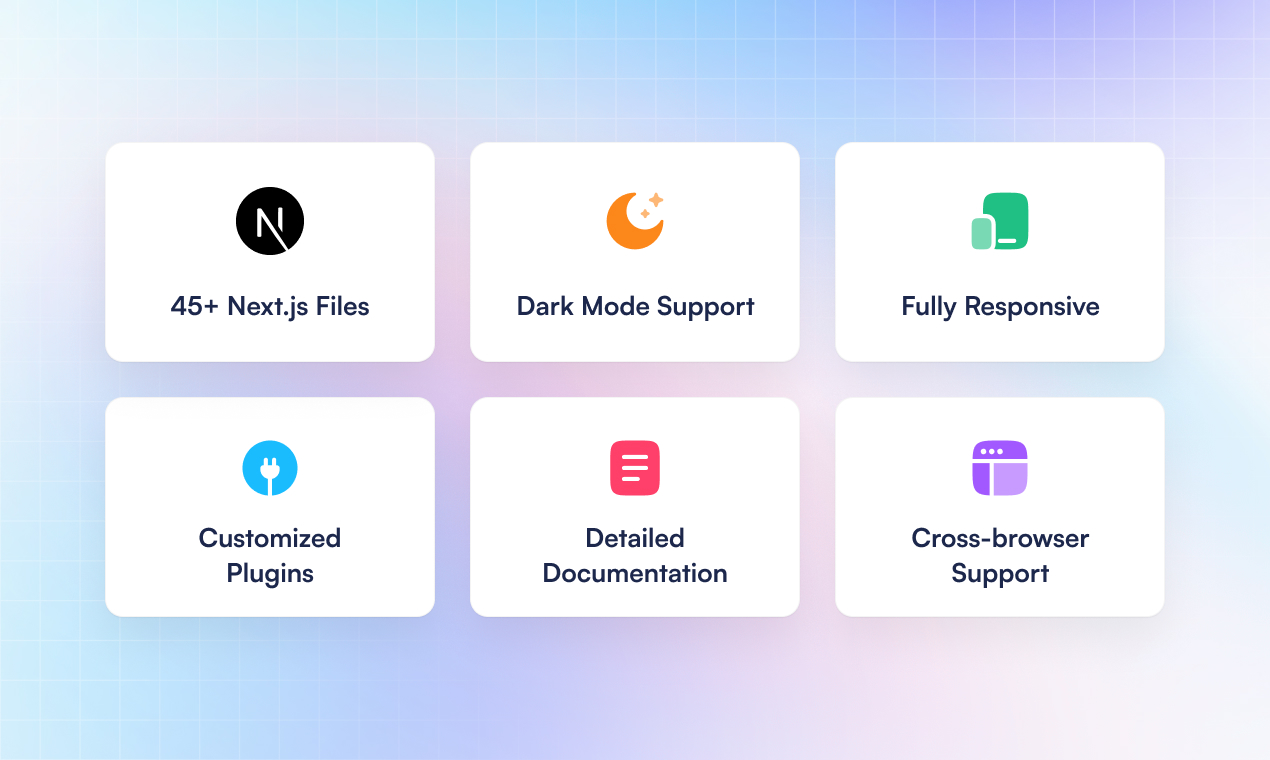 TailAdmin Next.js gives you access to all the essential 4 Unique dashboards, 200+ dashboard UI components & elements, and 10+ ready-to-use App UI examples you need to create a high-quality and complete dashboard or admin panel for different purposes.
200+ Next.js UI Components Styled with Tailwind CSS: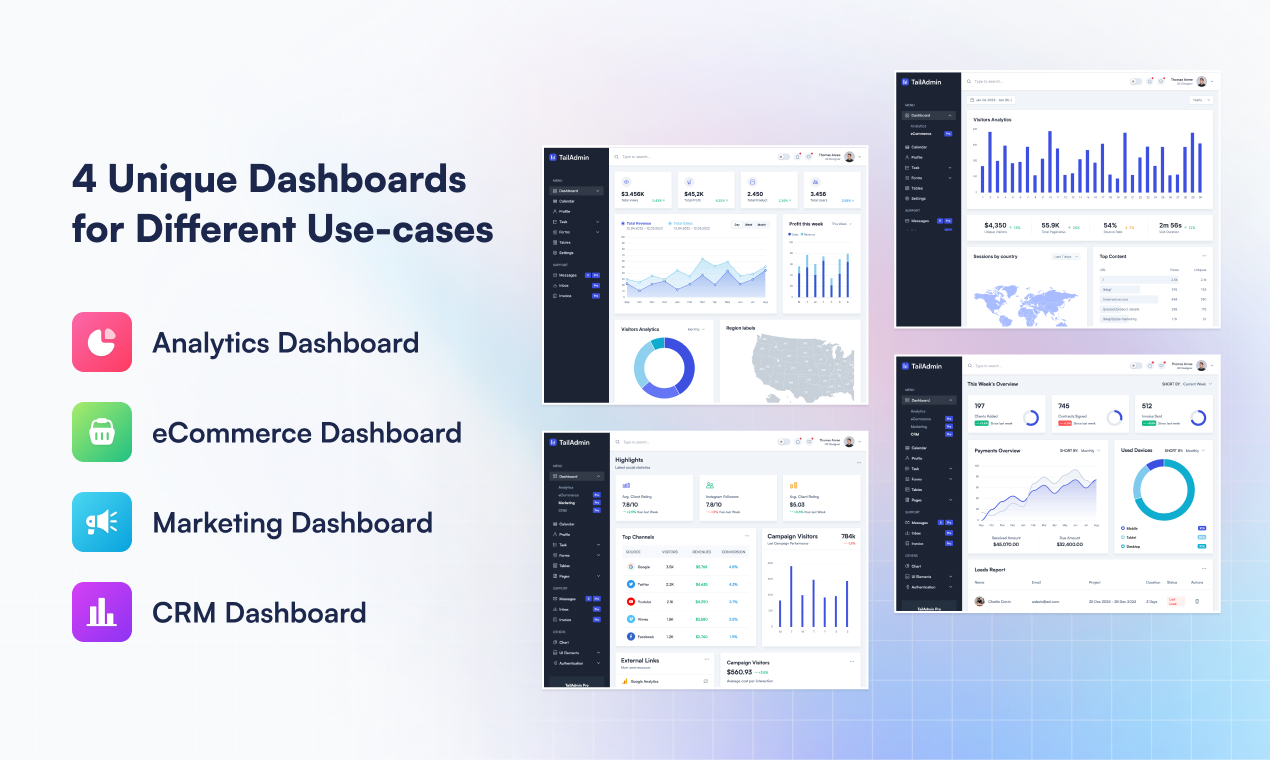 TailAdmin Next.js provides a wide range of over 200 UI components specifically designed for Next.js projects, allowing developers to easily customize and create visually stunning dashboards or admin panels.
Cutting-Edge Technologies:

Built on the latest technologies such as Next.js, Tailwind CSS, React 18, and TypeScript, TailAdmin ensures that your admin dashboard is built using modern frameworks that offer enhanced performance and scalability.
Example App UI Pages and Examples:
With ready-to-use App UI examples included in the template, developers can quickly jumpstart their projects by utilizing pre-built pages for different purposes like e-commerce, analytics, project management, etc., saving time and effort in designing from scratch.
High-quality Premium Design and Figma Source:
TailAdmin offers a premium design with aesthetic visuals that are both elegant and functional. Additionally, it provides access to Figma source files so designers can further customize the templates according to their specific needs.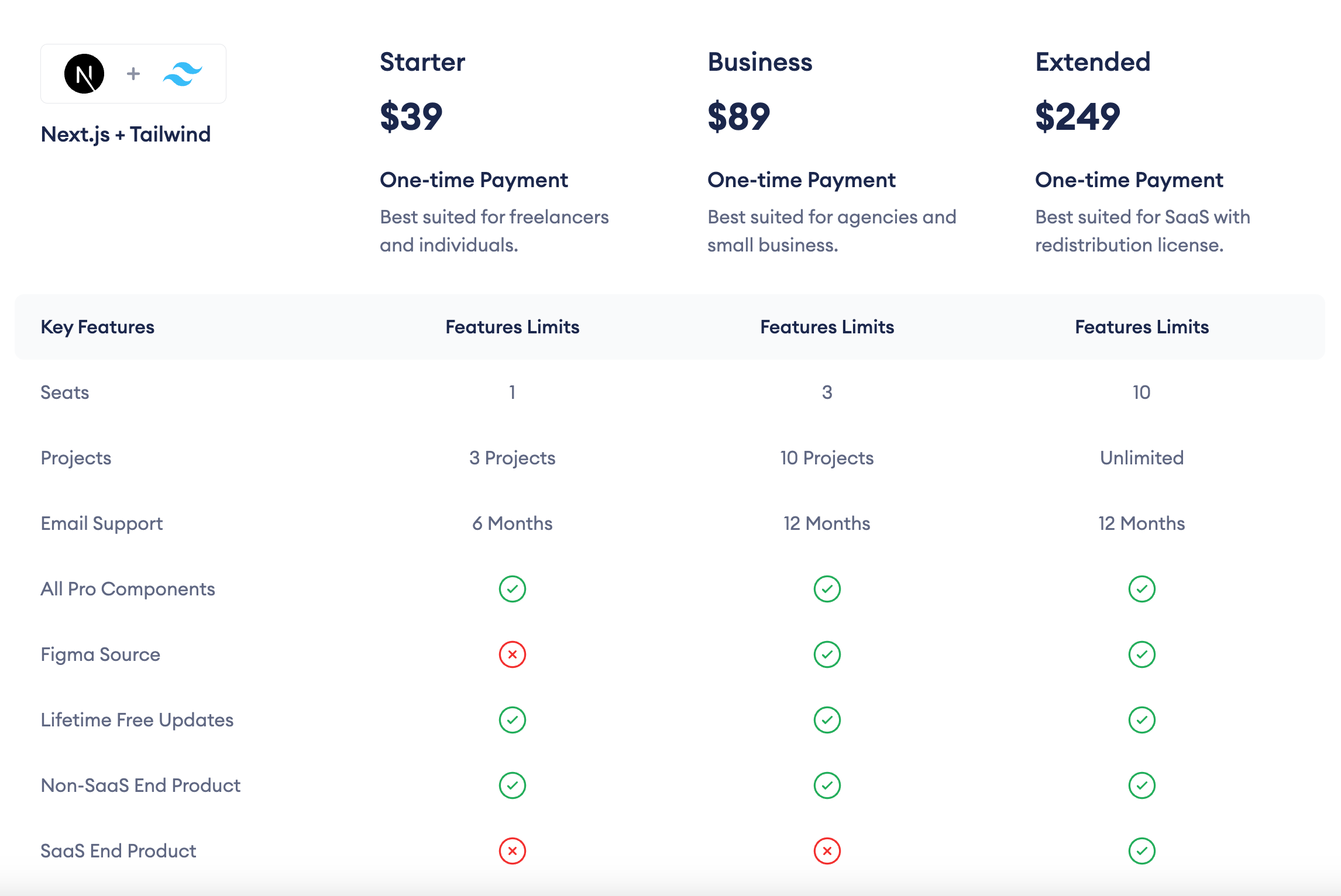 Rich Documentation and User Guides:
To assist developers throughout the development process, TailAdmin includes comprehensive documentation containing detailed explanations of each component's usage along with code snippets. This helps ensure seamless integration into any web project.
Lifetime Free Updates:
By choosing TailAdmin Next.js as your admin dashboard solution, you receive lifetime free updates which guarantee continuous improvements in terms of bug fixes and new feature additions based on user feedback, ensuring long-term support for your project's success